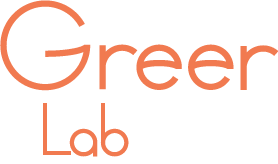 Paul-Enguerrand Fady joins us for the summer
---
Monday, June 5th, 2017
Paul-Enguerrand Fady, a McGill University undergrad, is our third and final undergraduate student joining us for the summer. Welcome Paul-Enguerrand!
Fiona MacWhinnie and Nicole Wilkinson join us for the summer
---
Tuesday, May 23rd, 2017
Fiona MacWhinnie, a University of Massachusetts Amherst undergrad, and Nicole Wilkinson, a Case Western Reserve University undergrad, join us for the summer. Welcome Fiona and Nicole!
Noa Liberman-Isakov joins the lab today. Welcome Noa
---
Wednesday, February 1st, 2017
Our lab continues to grow as Noa Liberman-Isakov starts in lab today. Noa received her PhD from the Weizmann Institute for work in the lab of Adi Kimchi. More recently she was working as a post-doc in the lab of David Sinclair. Welcome Noa!
Beginning of the year party
---
Monday, January 23rd, 2017